What is the difference between a Test Event and Live Event?
When creating an event, you have the option to create a Test Event or a Live Event.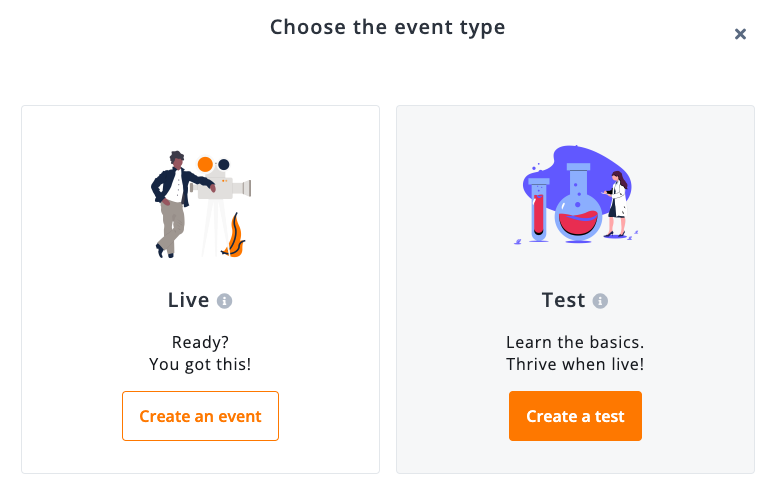 These are the main differences between the two:
In the Test Event, your video will have a Livescale watermark on the video preview.
In the Test Event, you will not be charged a usage or viewership fee.
After your event is over, you will only be able to download the recording for a Live Event, not a Test Event.