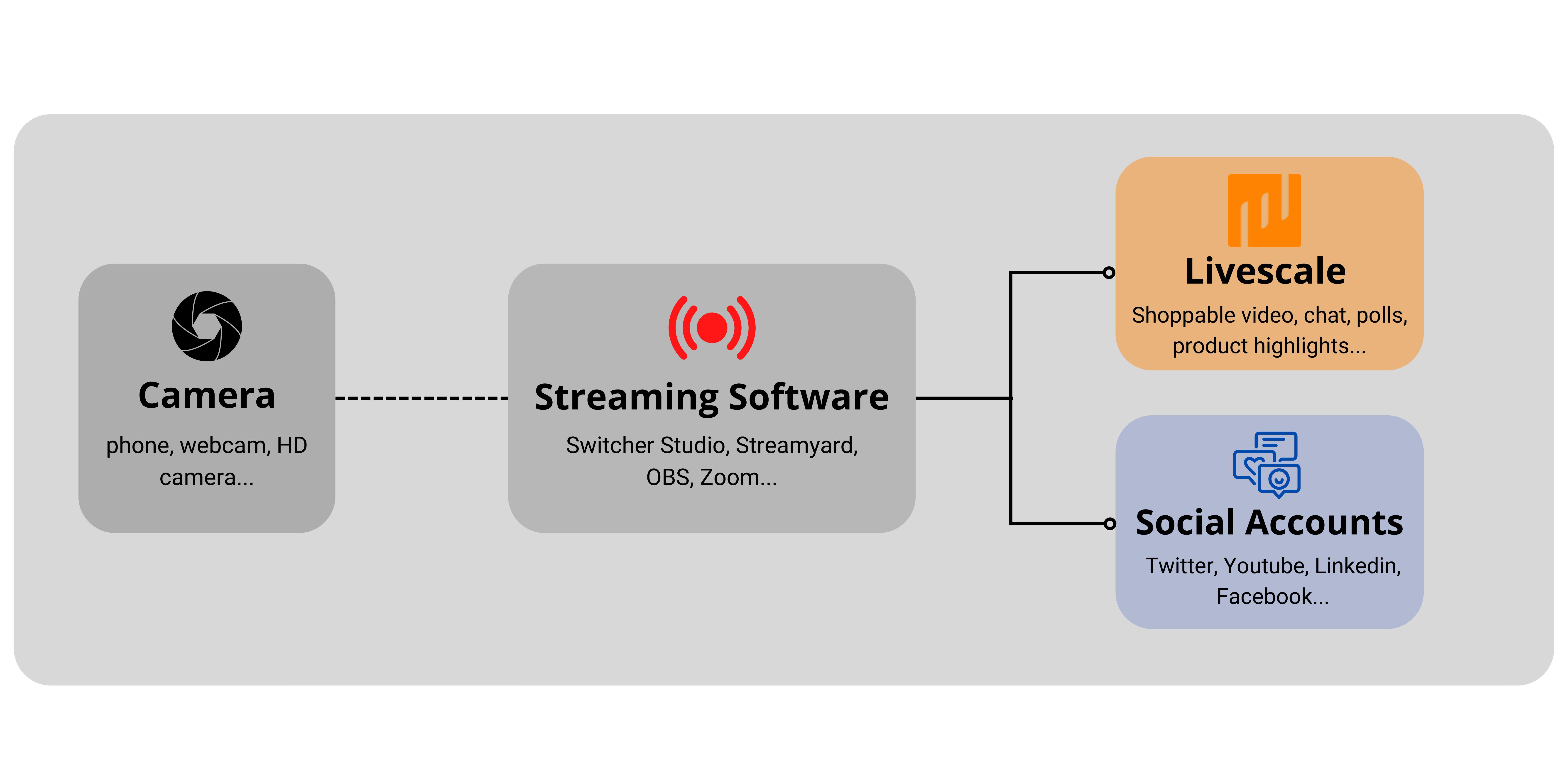 Your video feed comes from a camera, a mobile phone, a webcam, etc.
The video feed connects to a streaming software. In simple terms, this makes the video streamable. Once the video is streamable, the streaming software connects to Livescale through RTMP.
Livescale is a Live Shopping platform/solution, which means it combines live video and shopping. The video from your streaming tool will connect to Livescale and the shopping part will be the carousel of products, the integrated checkout, and many other interactive features.

You can connect that same video feed to your social media platforms. However, only the video feed will be exported, not the Livescale features.